Compression Interface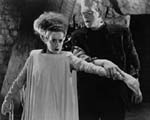 In June/July 1991, I attempted to create an interface standard for data compression algorithms. The benefit of an interface standard would be that it would be easy to interchange different data compression algorithms within programs. Algorithms conforming to the interface standard could be swapped with others in a matter of seconds.
I create a draft standard and posted it to comp.compression. This generated quite a lot of heat because the standard seemed to some people to be a fait-accompli, and because the draft allowed only one-shot processing of memory blocks rather than the manipulation of multiply-invoked compression algorithm instances. But as a result of the discussion I got some very good feedback and was able to produce a second, more comprehensive draft.
Unfortunately, the standard was never completed or adopted because, for one reason or another, I didn't follow through with it.
The defunct standard draft might make for interesting reading for anyone involved in data compression, interfacing, or standards. Perhaps one day, it might even form the basis of a new interface standard.

Original Documents

The orginal documents are available as pure text files in the "original" compression FTP directory. old_dc_stan_spec corresponds to V1 above. old_dc_stan_stream corresponds to V2 above.

New Version


webmaster@ross.net
Copyright © Ross N. Williams 1996-1997. All rights reserved.