Compression Patents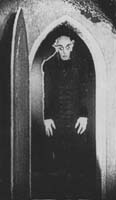 Software patents have had a huge impact in the field of data compression with most areas of compression being covered by at least one patent. This page contains a list of SOME of the data compression patents that exist.
The information in these compression patent pages is mostly derived from the comp.compression FAQ. This in turn was partly derived from the Patent List maintained by the League for Programming Freedom (now no longer in existence). See also this patent list which is maintained by Michael Ernst.

LZRW Algorithms And Patents

It is possible that the algorithms LZRW1, LZRW1-A, LZRW2, LZRW3, and LZRW3-A may be partially or fully covered by one or more of the following patents:
The LZRW5 algorithm may be impacted by at least the following patents:
Other patents may apply to these and other algorithms. Proceed with caution.
webmaster@ross.net
Copyright © Ross N. Williams 1996-1997. All rights reserved.