Archive Policy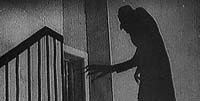 In creating this archive, I faced a problem of making a tradeoff between historical accuracy and currency of the information the archive was to provide.
Most of the files I wanted to make available were a little out of date, sometimes in critical ways. For example, some of the C files contain comments indicating that to my knowledge the code is free of patent problems, whereas now that is no longer true. So I felt it was important to update the files.
However, I also felt it was also important to preserve a record of exactly what I had published at what time. For example, if someone wanted to use my algorithms as prior art, it would be important that the code be available exactly as it was posted to the Internet years ago. If the code were tagged as "revised", this historical value would evaporate because the reader would not know which parts of the code were old and which were new.
I solved the problem by creating a compression archive organized by algorithm, but with each algorithm's web page containing links to both the original documents and the latest version (if available). Accordingly, the archive is structured as follows:
compression - The compression archive.

The original subdirectory contains the original compression FTP archive with all the documents exactly as they were when they were originally made publicly available. In addition, some documents have had correction notes appended at the top at some point during their life and these have been preserved. However, this is entirely a historical archive and it could contain code containing bugs, or documents containing out-of-date, incorrect, or misleading statements. It is provided solely as a record.
As there is a danger that some kind of Internet searching tool (e.g. Archie) might lead some people directly to the old documents (without their being aware of the new documents), I have prepended the string old_ to each of these original documents. This should sound warning bells to anyone who finds these files in this direct manner.
The other subdirectories contain materials that is supposed to be up-to-date.
Unfortunately, while the web and archive are structured to provide both the original and revised versions, I have not yet found the time to construct the revised versions. Thus, the newer directories may be empty or non-existent. Don't hold your breath; it may take months or years for the algorithms to be updated, if ever.
webmaster@ross.net
Copyright © Ross N. Williams 1996-1997. All rights reserved.